Therapy North
Manchester, Greater Manchester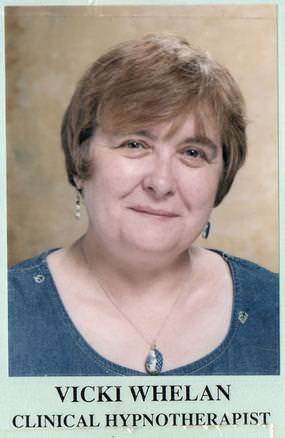 Vicki Whelan
I am a therapist with over 17 years experience both in the NHS and Social Services.
I have worked in a world renowned Gastroenterological Research Unit specialising in treating IBS with hypnotherapy.
I have also worked in a Supra Regional Cancer Care Centre specialising in head and neck cancer.
In social services I worked with children in the looked after children sector, their foster parents and prospective adoptive parents and with other professionals supporting them.
The children had been subject to abuse, physical, emotional and sexual and needed a lot of support, as did their carers.
My experience has covered most of the problems and difficulties found in the human condition and I have always had a great belief in people's ability to self-heal and recover whether from physical difficulties like cancer or emotional difficulties.
We all need a helping hand and a listening ear now and again and this is what therapy is all about.
Mentoring and 'companioning' others back on track again to fulfil the best potential they are able.
Hypnosis along with physical therapies such as reflexology and reiki enable people to deeply relax, to let go of past negativity and begin to build a new concept of who they and the kind of life they can begin to lead.
Highlights
Hypnotherapy along with Physical Therapies

Wide Ranging Experience
Pricing & Opening Times
Hypnotherapy £35 per session
Reflexology £25 per session
Reiki £25 per session

If hypnotherapy is combined with one other therapy the cost is £45 per session.
Opening Times:
Monday 10.30am to 6.30pm
Tuesday 10.30am to 6.30pm
Thursday 10.30am to 6.30pm
Weekend Appointments by prior arrangement.
Other Information
Hypnotherapy Register Member:

No

GHR Member:

No

Other Memberships:

BABCP

Hypnotherapy Qualifications:

BHR, CBT, NLP, EFT, Reflexology and Reiki.

Clinical Hypnotherapist:

Yes

Counselling:

Yes

Specialisms:

Self-Esteem, Body Image, Anxiety, IBS
Map & Directions
Junction 19 M60 via Stockport
Junction 18 M60 via Trafford Centre, at roundabout take the left lane to get back onto the M60 going East and come off at Junction 19.

From Middleton Road, A576, turn into Victoria Avenue, A6104, to top of the hill and turn left into Heaton Park Road.
Parksway is a cul de sac off Heaton Park Road.
No 46 is half way down on the right hand side.