Add Your Business
A page on TigerLocal will get great results for your business - serious enquiries from new customers.
That's because TigerLocal has been designed with two important facts in mind:
1. Every small business is different, and has a unique story to tell.
2. People do business with people they know, like and trust.
So we realised that the best way to help small businesses get more customers, is to help them tell their unique story to more local people - who get to know them better, and grow to like and trust them.
And guess what? It works!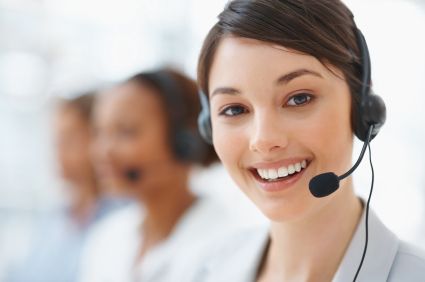 Yet most business directories only give you a few words of text and a link - that won't help anyone get to know and trust you, or your business!
A few directories allow longer text - but then they expect you to write it yourself.
You're probably too busy to write and polish a completely new description, but if you just cut and paste something from your website, the duplication makes your listing less likely to be found in search engines - and could even damage your ranking in Google.
TigerLocal is different:
When you advertise with us, we'll create a unique full-page 'advertorial', full of in-depth information about your business, designed to help prospective customers get to know you, before they even get in touch - it's the best possible head-start in your relationship with your new customers.
How do we do this?
Nobody knows your business as well as you do - so we'll arrange a convenient time, and one of our expert copywriters will give you a call. We'll chat for about 15 minutes and you can tell us all about your business, what makes it special, and how it appeals to customers - because you know your business better than anyone!
Our copywriter will then create a superb article - based on your conversation, that will present you and your business to our readers in the best possible way.
This unique article will be passed to our online marketing and search engine specialists, who will optimise and combine it with the high-quality photographs you supply, to create an inspiring introduction to your business, carefully optimised to appeal to both search engines and customers!
Your finished page will showcase everything you have to offer potential customers, so they they get to know, like and trust you, before they even lift the phone.
Because we put a lot of time and effort into creating and optimising your page - and because we're a small business ourselves - availability is limited. Right now we have only 34 places remaining this month, so don't miss out!
---
Click here to secure your place on TigerLocal
---
A Superb Page to Showcase Your Business
Your advertorial page is carefully designed to get you great results. And that means targeted enquiries that you can turn into long-term customers and repeat business.
Check out the beautiful advertorial page we'll create for you when you join:

We make every effort to present your business to maximum effect. Unlike other directories, we don't limit you to a few words or a single tiny picture, or charge extra if you want more.
---
Ready to Join TigerLocal? Click here!
---
Great Features
Take a look at some of the great features we include:
Compelling Business Profile
After speaking with you, and learning about your business, we'll create a superb profile of your business, designed to showcase everything you have to offer, help our readers get to know you, and motivate them to get in touch. This gives our readers what they're looking for - a compelling insight into your business.
(Look at how the article above builds the business owners' credibility with their target market of dog and cat owners - other business directories simply don't achieve that).
Up to 20 Photographs
The Internet is becoming an increasingly visual medium. These days, it's not enough to tell people what you have to offer - you have to show them!
We'll include up to 20 high quality photos of you and your business on your page. Our experts will optimise the photos you have to look great.
Social Media Links
If you have a Facebook page or Twitter account for your business, we'll link to it from your page - again, at no extra cost.
Video
If you have a YouTube video, let us know, and we can embed it onto your page.
Testimonials
Successful online marketers know that testimonials from satisfied customers are a very powerful way of building trust and getting more enquiries, so we provide an optional area in which to feature them.
Other Information
Each category of business on TigerLocal has an area for extra information unique to that type of business. It can include details on the types of products or services on offer, membership of professional bodies and other things your new customers will want to know.
Contact Facility
We make it easy for customers to contact you by whatever means they prefer.
We also include a button to show your telephone number (this allows you to see how many people have requested your phone number).
The email button allows people to send you an email enquiry, while protecting your email address from spammers. The enquiry you receive will tell you that it's via TigerLocal.co.uk helping you track the effectiveness of your page.
You can also choose to add a google-safe link to your website, so you can give potential customers even more information.
Map & Directions
We pinpoint your location on a map, making it easy for customers to find you.
Priority Updates
You can log in and request updates to your page from your members area at any time. Your update will have top priority with our editors so it will be completed quickly and efficiently.
Detailed Statistics
Our systems count the number of people who click through to your website, request your phone number, or send an email enquiry from your page.
You can view up-to-the-minute stats when you log in to your account on TigerLocal.co.uk, helping you track the success of your page.
As you can see, the page we build for you on TigerLocal.co.uk does everything possible to promote your business to potential customers.
Maximum Exposure
Ok, so we'll build you a great, informative page - what else will we do to make it a success?
We maximise its visibility: Your featured listings will appear above all the regular listings on all list pages - making sure you get seen first.
You know how important it is to appear in the first few listings on a page - as they get most of the clicks.
Your page isn't only attractively designed, it's woven into the fabric of the site, making it easy for our readers (your potential customers) to find:
The directory is carefully designed to be easy to use. Whether people prefer to search for a specific business type, or to browse through the interesting profiles of all their local firms, the site works well for them.
And the navigation is continuously optimised, so that as the directory grows, and more businesses sign up - it's still easy to find what you're looking for.
Result? More enquiries, and more business for you!
You won't be surprised to learn that we have an enviable track record when it comes to delivering enquiries that convert into new business.
But you might be surprised to hear the price. Our normal price is only £197 (+ vat) for a whole year, with a one-off setup fee of £47 (+ vat) - which is great value.
But if you sign-up today, you have a choice of two great offers:
Offer 1:
Join for one year, and we'll waive the setup fee,
AND halve the price of your first year to only £97 (+ vat)
a saving of £100.
| | | |
| --- | --- | --- |
| Offer 2: | Subscribe today, and we'll waive the setup fee, halve the price to £97 (+ vat), AND lock that price in for 3 years - a saving of £300! | |
More than 3,000 businesses are finding new customers through TigerLocal - isn't it time you joined them?
Remember, there are only 34 places remaining this month.