Gary Blonder - Complementary Therapist
Bradford, West Yorkshire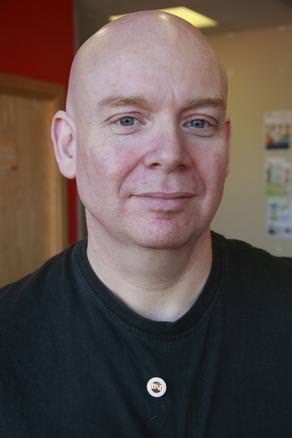 The man himself
I liberate people from behaving in ways that they themselves don't want to! If you're reacting badly to situations, if you're eating to comfort yourself, if you can't get through the day without a cigarette, if you aren't coping with life, if harmless things like spiders or tasks like driving paralyse you with terror, if you can't control your anger, if you can't stop an unwanted habit, if you convince yourself into failing, if your life is being made a misery by eczema or irritable bowel syndrome, then you need to come and see me and get yourself freed. You are not doomed to be this way, you can and should be free, all you need is the right help. What better investment is there than happiness?
You don't have to take a gamble! It doesn't cost anything to check me out, or come and see me, perhaps experience a free "taster" session and only then make up your mind. I'll provide you with any information you want and answer any questions with no obligation to commit yourself, and all in the strictest confidence. I check my inbox frequently so e-mail me any time for a hassle-free way to talk to me.
There are many hypnotherapists out there, but not many offer free consultations and taster sessions, and even fewer include online and telephone support for a year after your last session as well as a recorded session on CD that is yours to keep. In addition I offer a range of discounts off my headline rate, particularly for those prepared to waive anonymity and write me a testimonial.
Why carry on a moment longer with your life being blighted by your own mind when liberation could be a mouse-click or a phone call away. I look forward to extending my reputation by making you my latest success story
Highlights
Free consultations and taster sessions

Therapy includes a session on CD to keep and a year's support
Pictures
With a client

The Park Lane Centre

Consulting Room

My office
Pricing & Opening Times

£60-90 per full session. Each is booked separately so you are not tied to a fixed number of sessions.
Opening Times:

All day and evenings Monday and Tuesday
Testimonials
Gary Blonder is true to his word when he says stop smoking without a struggle. This was my concern as in the past when I have quit on my own I have had really bad cravings and withdrawal symptoms. After my hypnotherapy session on Monday the 30th of March I became a non smoker with no cravings just memories that popped into my mind as a habit of the times I had a cigarette but I just did not want one, I have had no withdrawal symptoms at all. In the past I had headaches and coughing as my lungs cleared but not with hypnotherapy. I cant believe this man has changed my life and given me my health back, I am so greatful to Gary Blonder and I would recommend anyone with any problems visit him. I will deffinetly be recommending him to others and will be visiting him again. THANK YOU GARY..

Jeanette Bulmer, Indian Head Masseuse


Other Information
Hypnotherapy Register Member:

Yes

GHR Member:

No

Other Memberships:

National Council for Hypnotherapy

Hypnotherapy Qualifications:

HPD, Dip.H

Clinical Hypnotherapist:

Yes

Counselling:

stress and anxiety

Specialisms:

Weight, smoking, stress, anxiety
Map & Directions
The Park Lane Centre is situated in South Bradford, just off the Manchester Road, sandwiched between Lidl Supermarket and St. Luke's hospital. Set your Sat Nav to BD5 0LN. The Green Line bus 645 stops outside and runs every 10 minutes daytime. Disembark at Dixons Academy (Buttershaw bound) or Lidl (city centre bound)