Child First Banbury
Banbury, Oxfordshire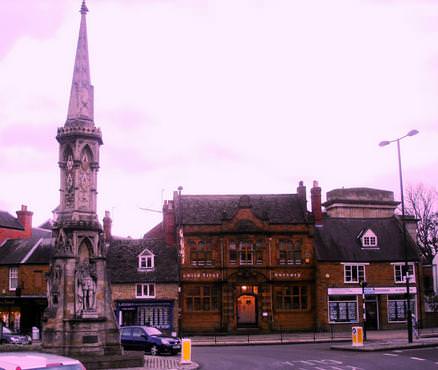 The Nursery at Banbury Cross
The Banbury Cross holds many secrets and Child First at Banbury is no different. Since it became Child First in January 2007 major changes have taken place.
The building has been adapted and altered to provide a real opportunity for children to explore, discover and learn in a challenging but safe and secure environment.
Parents are welcome too, coffee and wireless connection makes settling in and working more than possible. Or just coming in to sing French rhymes and join in our multi national team of staff, children and parents.
The children can now safely watch food being prepared (and join in)and realise that good food is freshly prepared. The garden has changed beyond recognition from a bumpy enclosed space to a place where children can grow and discover - plant and run.
And even more importantly, the staff team has grown, in number and confidence, and now provide a real learning experience from the youngest baby to the most active five year old. So from brick building to Monet, from treasure baskets to French days - Banbury Child First really is changing acceptable to exceptional.
Highlights
Changing childcare from acceptable to exceptional

Extraordinary care and learning in an extraordinary building
Pricing & Opening Times
We have made our pricing structure as simple as possible with no hidden extras. There is a discount for 2nd and subsequent children attending the nursery.

Registration fee non-refundable £50
Per Week full-time 8:00am - 6:00pm, five days a week. £195.50
Daily Rate 8:00am - 6:00pm £45.00
Mornings 8:00am - 13:00pm £25.00
Afternoons 13:00pm - 18:00pm £24.00
School Day 8:00am - 15:30pm £37.00
Additional Hours £7.25

As a workplace nursery some additional benefits to companies and their employees may apply.

Nursery Education places available alone or combined with other care requirements.

Childcare support from employers, including Childcare Vouchers, happily received.
Opening Times:
Monday to Friday to suit parents needs and requirements.
Other Information
Eligible for Nursery Education Grants:

Yes

Snacks Provided:

Yes

Lunch Provided:

Yes

Special Needs:

Yes

Min Age:

Birth

Max Age:

5 Years

After School Care:

No

Number of Children per carer:

5

Number of Employees:

Over 10

Enclosed Outdoor Play Area:

Yes
Map & Directions
You really can't fail to find us in Banbury. If you follow any sign to the Banbury Cross - you will see us opposite. With plenty of car parking and bus routes - and the trian station is only five minutes away.