Little Treasures Academy
Witney, Oxfordshire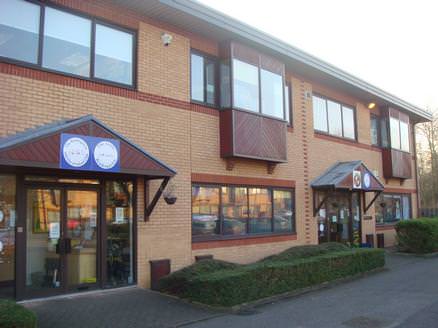 Nursery
Little Treasures Academy provides every child from birth - 14 years with a safe, friendly, intellectually stimulating and fun environment with a focus on the individual care.
We offer childcare, FREE Preschool Education, creche, before and after school care, drop and pick up from local schools in Witney and a soft play area open to the public.
It is situated in two superb self contained buildings, with secure entrance, large garden and private car parking facilities at the corridor of A40 (Witney).
We aim to provide every child a 'Home away from Home' environment, combined with love and care.
At Little Treasures Academy your child will enjoy learning through play to develop their physical, social and emotional skills.
Little Treasures Academy also incorporates Kinderkids, Witney's only soft play area. This is an added benefit to our children.
We understand the welfare and education needs of your child. We provide an extremely high quality and stimulating nursery environment. We employ friendly, well qualified and experienced staff.
Our activities are carefully structured and delivered through play at all times.
Each child is allocated a key worker to ensure that all activities are geared to your child's needs from babies through to pre-school.
As well as our child-centred early years curriculum, we provide a caring, home-like environment with plenty of time for cuddles and of course rest time when the individual baby or child needs it.
Little Treasures Academy provides nutritious and well balanced food prepared freshly on the premises for all our children.
Please visit our link above for more information.
Highlights
.......Totally Dedicated to Childcare

Meeting the needs of today's parents and children.....
Pictures
Soft play centre

Art work of our children

In the garden
Pricing & Opening Times
Please see our website for further information
Opening Times:
Nursery
7.30am - 6.00pm Monday - Friday
Except Bank Holidays.

Soft Play Centre
12noon - 5.00pm Monday - Friday
9am - 6pm on Saturday
(Public & Parties)and Sunday (Parties only).

Other Information
Eligible for Nursery Education Grants:

Yes

Snacks Provided:

Yes

Lunch Provided:

Yes

Special Needs:

Yes

Min Age:

Birth

Max Age:

11 Years

After School Care:

Yes

Number of Children per carer:

3

Number of Employees:

Over 10

Enclosed Outdoor Play Area:

Yes