Diggorys Test Driving School oct
Selkirk, West Sussex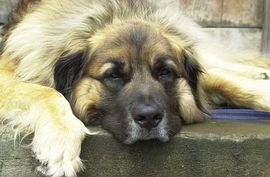 Diggory Dog
test
The description is changed
fdgfdgfd
We have alot of testing here!
Further testing by QF
djsahgfjfdshjghfdsjkhgjkfdshgjkfdhskjghdfsjk
fdsgfdagfd
Highlights
The instructors are very fuzzy! oct

A new highlight oct
Pricing & Opening Times
At our full service salon in Anstey our gowns start at £950 and go up to £1, 600. Our brides spend an average of £1, 200 often including accessories.

At our discount outlet, all gowns are under £1000 and start from just £199 in a range of styles and sizes from 6-32.
Opening Times:
Mon: Closed
Tue: 9.30am - 5.30pm
Wed: 9.30am - 5.30pm
Thu: 9.30am - 5.30pm
Fri: 9.30am - 5.30pm
Sat: 9.30am - 5.30pm
Sun: Closed

Mon: Closed
Tue: 10am - 4pm
Wed: 10am - 4pm
Thu: 10am - 4pm
Fri: 10am - 4pm
Sat: 10am - 4pm
Sun: 10am - 2pm


Testimonials
The clock's movement is famous for its reliability. The designers were the lawyer and amateur horologist Edmund Beckett Denison, and George Airy, the Astronomer Royal. Consfdfdfgfd


Other Information
Member of Association:

Driving Instructors Association

Booking Online:

Yes

Number of Instructors:

1

Fleet Training:

Yes

Gift Vouchers:

No

Car Instruction:

Yes

Motorcycle Instruction:

Yes

HGV Training:

Yes

PSV Training:

Yes

Advanced Driver Training:

Yes