Keyston Tree Services
Kettering, Northamptonshire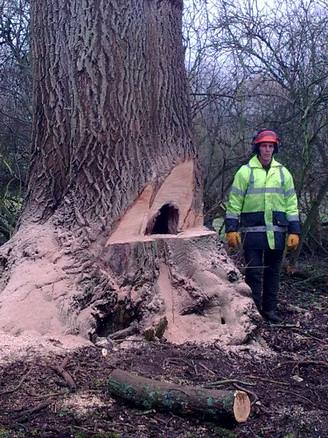 All tree and hedge work is carried out to recommendations specified by British Standard BS3998 for work on maturing and established trees.
Keyston Tree Services provides a professional tree, hedge and weed control service in Northants, Beds and Cambs.
We are fully insured for public and products liability insurance up to £2m
Keyston Tree Services clients
The majority of our current clients are located in an area that stretches between Corby, Peterborough, St. Neots and Northampton.
We apply our high standards whether involved in tree management for local Authorities, weed control for commercial businesses, pruning a prized fruit tree or trimming a garden hedge.
Your trees, hedges or weeds will be managed with confidence by qualified and insured personnel with no fuss and no mess left behind.
Testimonials
"Keyston Tree Services undertook an enormous task of felling a very large sycamore tree, The work was done in a most efficient and professional manner with no fuss and the site was left spotless. The insurance and risk assessment were both up to date and I would have no trouble in recommending them to anyone".
Mr. P. Mailer, Hail Weston Parish Council



Other Information
NPTC Qualified:

Yes

Felling & Removal:

Yes

Thinning & Pruning:

Yes

Stump Grinding & Removal:

Yes

Hedge Work:

Yes

Wood Chipping:

Yes

Emergency Call Out:

Yes