Shona Branigan Photographer
Consett, County Durham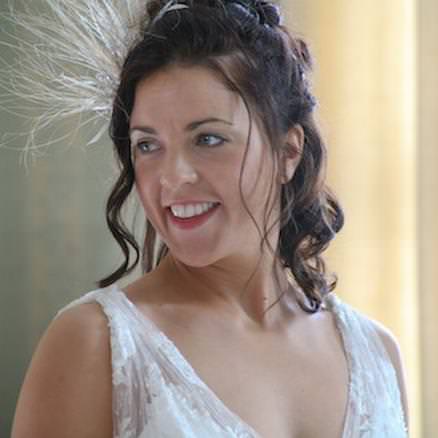 Bride at Dissington
I have been a professional wedding and portrait photographer since graduating in 1998, and photographing people is definitely my 'thing'. With many years of working with people before I took up photography, I bring a high degree of consideration, respect, and understanding to my photography service.
Having developed my natural creative eye and artistic sentiments with photography training, I can offer you an unparalleled combination of truly natural and contemporary wedding and portrait photography.
My wedding portfolio shows a mix of candid photographs; details; groups; portraits; some taken unobtrusively, others taken as part of the 'set pieces' of the day. They all happen naturally and so you have photographs with real memories, of real events and all so pleasantly arrived at.
In particular I manage your wedding group photos with a quiet confident efficiency, so they are achieved quickly and easily.
My photography is contemporary as it reflects your sense of style, and how you like to be, and it's also classic and timeless as it's gimmick free.
I have a comfortable private indoor daylight studio for portrait photography, and very pretty woodland for outdoor photos. I am very happy to photograph on location as well.
I offer a competitive service, which includes password controlled on-line photography galleries, and the latest contemporary wedding album and portrait framing options.
I have detailed information on all my prices and products, and will be very happy to give you a personal quote for photography if you would like this service.
You can trust me to show you in your best light.
Highlights
Natural, relaxed, contemporary, artistic
Pictures
Brides father at Linden Hall

Bride and Groom at Wallington Hall

Bride at Dissington Hall

Bride and bridesmaids at Dissington Hall
Pricing & Opening Times
Wedding photography packages all day from £800.00, with discounts for small weddings and late bookings. Albums are optional and I supply the World's best.

Portrait session fee start from £29.00, and prints from £7.00
Testimonials
"Thank you for doing our wedding photos, we really love them. We had a wonderful day and the photos work really well as a reminder of everything that happened and everyone who was there. All of the family have been able to find several pictures of themselves that they really like, so you've done a terrific job of keeping everyone happy."

Adrienne

" I just wanted to thank you very much for taking such fantastic photos at our wedding we totally love them. So does everyone we show them to. Thanks again Shona you did an amazing job"

Lucy and Rod


Other Information
Wedding Photography:

Yes

Portrait Photography:

Yes

Family Photography:

Yes

Commercial / Product Photography:

Yes

Event Photography:

Yes

Creative / Artist Photography:

Yes

Specialisms:
Schools Contracts:

No