Karen Chappell Photography
North Shields, Tyne and Wear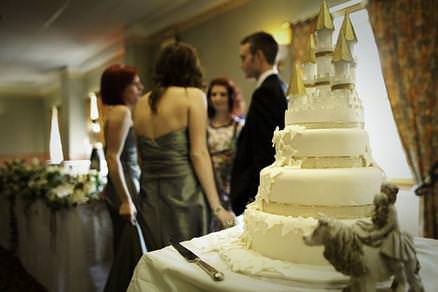 Beautiful Wedding Photography
Karen Chappell Photography offers a range of services from the social to the commercial side of photography, for example product images, corporate, head shots, architecture, portraits, animal, weddings etc.
Our photographic services are complemented where necessary with high quality digital image manipulation/ retouching, meaning we can take care of all your image requirements.
Our clients find us full of ideas, great fun yet totally professional with an uncompromising eye for detail.
We'd love to hear from you so get in touch.
We make striking contemporary images for all our clients and strive to stand head and shoulders above our competitors.
We strive to be an internationally recognised company synonymous with professional and artistic excellence, consistently exceeding the expectations of our clients and vendors.
We also offer a copying service for artists wishing to create prints of their original artwork.
We produce digital prints using technologies that include inkjet or digital printing on photographic paper.
Fine art digital print making is of great advantage to artists who wish to make multiples of their images.
The biggest advantage is that it allows an artist to publish a limited edition of prints, which means prints can be made when they are needed, without incurring the expense of printing the whole edition all at once.
Another advantage is that digital images can be stored, resized and used again when needed.
We also specialise in print services, using our HP Z2100 DesignJet large format printer, we offer photo prints, block canvases, acrylic products, fine art papers, banner papers and lots more.
We provide you with a high quality digital photo printing service, whether you are a professional photographer, a photography student or amateur photographer, or want some high quality images of your friends or family.
Highlights
Commercial Photography

High Quality Digital Printing
Pictures
Commissions
Other Information
Wedding Photography:

Yes

Portrait Photography:

Yes

Family Photography:

Yes

Commercial / Product Photography:

Yes

Event Photography:

Yes

Creative / Artist Photography:

Yes

Specialisms:
Schools Contracts:

Yes