Wellingborough Osteopathy
Wellingborough, Northamptonshire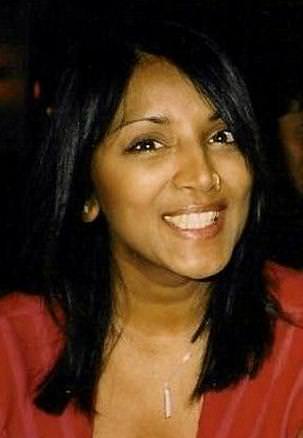 The osteopath
Why this Osteopath?
The practice has been historically placed within the Gold Street Medical Centre in Wellingborough alongside over 10 GPs who regularly referred their patients for osteopathic treatment.
Kalla took over the running of the practice from Harriet Walker (who relocated to South of England).
The practice has treated a varied demographic due to it's location and link to GP practice.
In May 2010 the medical centre caught fire and Wellingborough Osteopathy relocated to a few hundred yards away in Fountains Complementary Therapy Centre whose holistic ethos fits in perfectly with me (the Osteopath).
I now have at my disposal a wealth of complementary therapies which my patients really appreciate under the one roof.
The Centre has a calming atmosphere and it's simple layout is perfect for patients who have commented on the surroundings.
It seems to be a little hub of the street.
My practice of Osteopathy is varied and like most osteopaths, totally patient centred.
I take into account as much as I can about the individual who has consulted me, not only to get them better but to provide them with the best possible advice, treatment, exercises etc.
I have found that I am more and more interested in the rehabilitation aspects and correcting problems arising from bad posture/habits.
This approach has worked well with a number of patients as educating them has meant that they have much more control over their conditions and they see me when necessary to get to the "nitty gritty".
As part of my continuing professional development, I have attended courses for western acupuncture which I integrate into my practice, obstetrics and pregnancy care and treating children.
Treating children in particular is extremely rewarding as the rate of their developments allows treatment to be so much more effective.
I am also available at the Northampton Clinic - this practice has been established since 1935 and has grown in the last 15 years into a multidisciplinary practice.
Highlights
Acupuncture treatments

Complementary therapists available with varied therapies
Pictures
Osteopath treating
Pricing & Opening Times
Initial Consultation last 45 mins - £34.00
Continuation treatments lasts 30-45 mins - £34.00

At the Northampton Clinic
All treatments 30 mins - £38.00
Opening Times:
Wednesday...08:30 - 18:00
Friday......08:30 - til late


Other Information
Cranial Osteopathy:

Yes

Sports Injuries:

Yes

Health Insurance Approved:

Yes except Bupa

Home Visits:

No

Specialisms:

Postural assessments and rehabilitation