R. Gavin Monson, Registered Osteopath
Broughty Ferry, Angus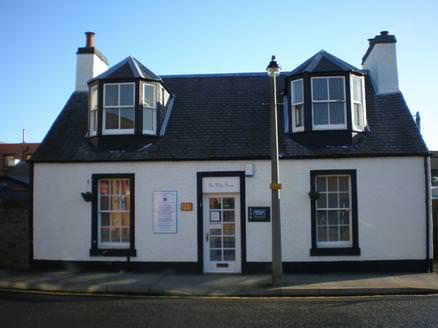 Nestled in a multidisciplinary practice, Gavin has been treating sports injuries and back pain for year.
He has a specialised interest in leg length inequality and the huge ramifications it can have on the body.
As a direct result of this, he is ideally suited to addressing your pelvic and low back pain and has focused on how to counteract these problems through orthotics combined with mainstream osteopathic treatment.
As a side interest, Gavin enjoys practising craniosacral osteopathy.
This gives him the avenue of giving small children their best start off in life.
Even further, Gavin has experience helping expecting mothers through the trying time of pregnancy as it enables him to help the mother and the child.
The practice enjoys close ties with local GPs and other healthcare providers and has free parking.
Pricing & Opening Times
Initial Consultation (1hr) £35
Follow up Appointments (30 mins) £30
Children's prices and discount prices available on request.
Opening Times:
Mon-Fri Open from 09:00-19:00
Sat Open for emergency appointments.
Doesn't work Sundays

Initial Consultation (1hr) £35
Followup Appointments (30 mins) £30
Testimonials
When I met Gavin, I was seeing both a chiropractor and a massage therapist every week to keep my back pain of 7 years in check. Needless to say I was fed up. Almost immediately upon seeing him, I saw significant improvement and Gavin helped me through accidents, falls, and stress till I only needed to come in for occasional check ups.
His thoroughness and gentle but effective care continues to be of great benefit. Even though I've recently moved to Edinburgh, I still travel back to Dundee so he can keep me in top form.
Mhairi, Edinburgh

I'd never hurt my back before and I did at the worst of times... Christmas Eve. Of course I had the whole family over for dinner and I was cooking so I couldn't be laid low. I phoned Gavin and he saw me on the spot. One treatment and I was ready for my Holiday Stress. Highly recommended for his care and flexibility with appointments.
Patricia, Dundee

I went to Gavin with some neck pain. He discovered that I'd fractured a vertebrae in my neck. Although I didn't get the quick fix for my neck pain, thanks to Gavin, my serious condition got seen to quickly and safely. Much Thanks,
Michael, Dundee


Other Information
Cranial Osteopathy:

Yes

Sports Injuries:

Yes

Health Insurance Approved:

Some

Home Visits:

No

Specialisms:

Orthotics, Sports Injuries, Cranial
Map & Directions
Just off the High Street (Brook St) in Broughty Ferry.
The practice can be found directly across from the Broughty Ferry Health Centre.