The Croft Practice
Thame, Oxfordshire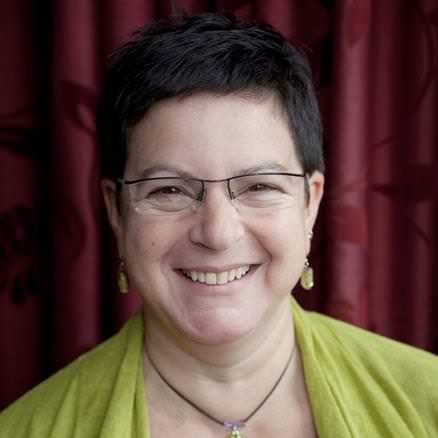 Dani Dennington
If you are looking to make positive changes in your life, we can work together to help you find the resources within you to create lasting and positive change and achieve your goals.
I have trained with some of the top names in hypnotherapy and change work and I continue to add to my skills by learning from the best in the field. This gives me access to flexible range of techniques including Cognitive Hypnotherapy, Wordweaving, Neuro Linguistic Programming, EFT, Past Life and Inter Life regression, which enable me to offer an individually tailored approach to your problem and help you to find freedom from your limiting beliefs.
If it is hypnosis for childbirth you are looking for, using confident childbirth methods I can offer parents a way to aid the process of labour and delivery, promoting a healthy pregnancy, with a sense of calm, confidence and control. These are useful, not only for the birth, but into the future as parents to create the calm, loving environment where you can flourish as a family
My practice is in the pretty historic market town of Thame in Oxfordshire close to Aylesbury and Oxford.
Many hypnotherapists work from scripts that are one solution, designed to fit many clients.
I use a therapeutic approach tailored to your needs and personality, whatever the problem, I am committed to helping you get the result that you want, often in less time than you would expect.
If you have any questions relating to how hypnotherapy can help you, please call to discuss these with me, Dani, without any obligation. Contact details are below.
Pictures
Treatment room

The Croft Practice logo
Testimonials
Public speaking – Thank you Dani for fantastic hypnotherapy for fear of public speaking, can't believe the difference it made yesterday!!. BB, Oxfordshire

Psoriasis – Wanted to let you know that my psoriasis has now improved by over 90% – arms almost completely clear and a great improvement in my legs. For the first time in 7 years I have felt able to wear cropped trousers in the UK. I am certain that my own healing began during my sessions with you so have recommended your service. VH, Oxfordshire

Child with Tics – A is doing so well at the moment thank you. He is developing into a quietly confident little boy who is simply happy in his own skin – I couldn't hope for more! His Tic is rarely present, if it does appear it's in the form of a really subtle throat noise, like he is clearing his throat, and no-one notices it at all. He hasn't had an intense episode like the one he experienced last summer. KY, Oxfordshire

Smoking Cessation – Life is really good, just lost the last of the weight I put on after giving up smoking, 2 years ago in February (thanks of course to you). DA, Surrey

Severe PMT – I must say that was the most powerful therapeutic session I have ever had!! GM, Greater London

1st day of radiotherapy treatment yesterday… oh my god it went amazingly! im actually weirdly excited about going again today! just hope it goes as well as yesterday, if it does then this is going to be a breeze! and I'm confident to say it was down to seeing you! So would like to take this opportunity to thank you again, the session was an amazing experience for me, and i left with an amazing buzz. I would love to come again as soon as I could :) CB, Oxfordshire

Claustraphobia – Dani has changed my life for the better, I wish I could have met her sooner in life, I'm not 100 percent, but life has improved greatly for me after just 3 visits, I will return and intend to see Dani as and when and for how ever long I feel the need, I don't believe a life time of issues can be sorted in a quick fix.
CK, Oxfordshire


Other Information
Hypnotherapy Register Member:

Yes

GHR Member:

No

Other Memberships:

NCH UKCHO CNHC

Hypnotherapy Qualifications:

Dip.C.Hyp - Diploma in Cognitive Hypnotherapy MPNLP - Master Practitioner in Neuro-Linguistic Programming HPD - Hypnotherapy Practitioners Diploma MNCH - Member of the National Council for Hypnotherapy Confident Childbirth Practitioner NLP and Learning Practitioner Confident You and Project You Coach Sports (Winning) Mind coach Reiki, Usui Shiki Ryoho to Master Level

Clinical Hypnotherapist:

Yes

Counselling:
Specialisms:

confident childbirth, anxiety, hypnotherapy is tailored to the individual and their problem