NearWay Driver Training
Banbury, Oxfordshire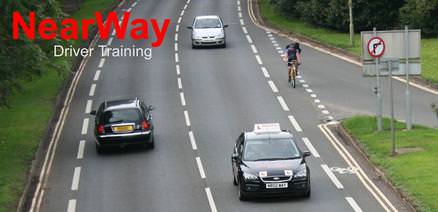 NearWay Driver Training
Free Motorway Lesson!!!
Motorway driving is not covered on the UK driving test!
We feel it's important for all drivers to be able to drive confidently and skilfully on all types of road, and as learner drivers are not allowed to drive on Motorways, we'll give you a free lesson after passing your test.
You just need to take 20 hours of driving lessons with us, and we will give you one free motorway lesson!
We believe that it's so important to learn to drive on motorways, we'll still give you the free motorway lesson, even if you decide leave us and go to another driving school to continue to learn to drive!
As long as you've done 20 hours of training with us, your motorway lesson is free and guaranteed!!
We are a friendly and professional driving school offering driving lessons in Banbury and North Oxfordshire.
Unlike some schools, we only use fully qualified, government tested and approved driving instructors.
We are committed to providing friendly, high quality, value for money driving lessons in an easy to drive, modern vehicle.
We strongly believe in teaching you the skills required for safe driving for life, not just to pass a test.
Our driving school vehicles are fully comprehensively insured and we have public liability insurance to £5,000,000
Highlights
Free Motorway lesson when you take 20 hours of driving lessons with us!

Towing lessons and trailer training also available
Pictures
Banbury Driving Lessons
Other Information
Member of Association:

Driving Instructors Association

Booking Online:

No

Number of Instructors:

1

Fleet Training:

No

Gift Vouchers:

Yes

Car Instruction:

Yes

Motorcycle Instruction:

No

HGV Training:

No

PSV Training:

No

Advanced Driver Training:

Yes