XLR8 Driver Training
Northampton, Northamptonshire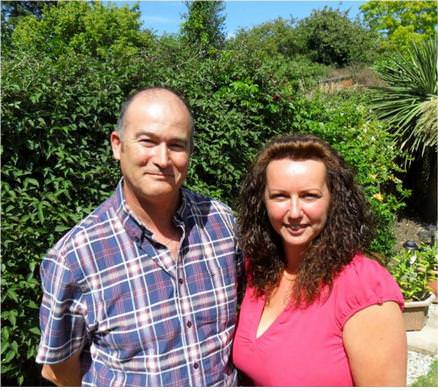 We are two Northampton driving instructors with a considerable number of years experience.
Lee and Christine offer professional driving tuition in a calm and friendly atmosphere.
Patience is a speciality in our lessons.
We are both Grade 5, fully-qualified instructors and are members of the Institute of Advanced Motorists.
All of our lessons are tailored to suit your individual needs, whether you are a beginner, have driven before or, maybe, returning to driving after some time away from it.
We also offer "refresher" lessons for people who have not driven for a while or are still nervous drivers despite having a full licence.
There are various things to consider when looking for a driving instructor:-
Price is, obviously, a consideration but, by no means, should it be the main one.
You wouldn't buy the cheapest car you could find and the same should apply to your driving lessons.
It is important that your instructor is fully qualified and you should also check their Grade.
Don't ever block book lessons with an instructor before trying one first to see if you get on with them.
Ten lessons with an instructor you don't get on with is a lot!
Highlights
Choice of male or female instructors

Patient instructors
Pricing & Opening Times
£23 per hour
£215 for a block booking of 10 hours
Opening Times:
5.30am - 10pm
Testimonials
I have recently passed my test with flying colours after having lessons with Christine Monk. I have had several driving instructors over the years but never have I felt as confident with any of them as I did with Christine. She is friendly,approachable and extremely encouraging ( which was great for me as I have spent along time doubt...ing my driving abilities). Having Lee as her partner is great as he was able to take me out on "mock" tests and give a different perspective/opinion on my driving.
XLR8 are a brilliant partnership and I could not fault them, especially as I passed my test with only 1 fault and trust me when I say that was quite an achievement considering my confidence was shot to pieces before my lessons with Christine
Catherine Martin ""

I am an x-pupil of Christine Monk and I found her an excellent teacher who was very patient and easy to get along with. I had decided to come to her after failing my test with another driving instructor and she got me through with flying colours. I have also met Lee Parmenter on a couple of occasions and i found him very friendly and... approachable.

I Would thoroughly recommend choosing XLR8 as your driving school as they will ensure you are a safe, competent driver
Christina Stokes ""


Other Information
Member of Association:

Motor Schools Association

Booking Online:

Yes

Number of Instructors:

2

Fleet Training:

No

Gift Vouchers:

Yes

Car Instruction:

Yes

Motorcycle Instruction:

No

HGV Training:

No

PSV Training:

No

Advanced Driver Training:

Yes
Contact This Business
Use the buttons below to contact this business: