The Westfield Avenue Clinic
Rushden, Northamptonshire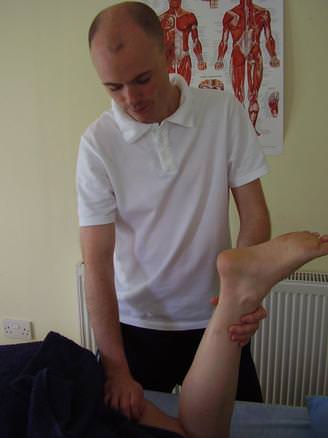 I am a qualified sports and remedial massage therapist and treat minor injuries by using numerous deep massage techniques.
I ask questions about a clients history relating to the injury/discomfort, assess their posture, then decide what action needs to take place.
I then work by softening possible areas that may be involved in the condition and using different techniques to manipulate these areas.
Following treatment I will provide the customer with stretches to take away with them as well as a conclusion of findings and let them now what action needs to be taken next.
I am friendly, calm, passionate about my job and happy with dealing with people.
For further information please see the link above.
Highlights
Comfortable seating area

Good lighting and warmth
Pricing & Opening Times
£20 for half an hour
£30 for an hour
Opening Times:
Monday to Friday 8 until 5pm,
Saturday 8am until 1pm
Testimonials
Andrew helped to ease my lower back pain. I had been experiencing the pain for years and had been to see a lot of therapists. I would definitely recommend him.
David M


Other Information
Type of Work:

Private

Sports Injuries:

Yes

Home Visits:

Yes

Rehabilitation Work:

No

Accupuncture:

No

Pilates:

No

Specialisms:

sports massage
Map & Directions
Type in your postcode on AA route finder, then postcode NN10 9RB as destination and it will give you the best route.

Alternatively take the A45 from the M1 if travelling from north or south.

If travelling from Bedford use the A6.

If coming from A45 stay on Wellingborough road, then turn right at crossroads (signposted Irchester) then Westfield Avenue is third left off Irchester road