Brampton Valley Photography
Northampton, Northamptonshire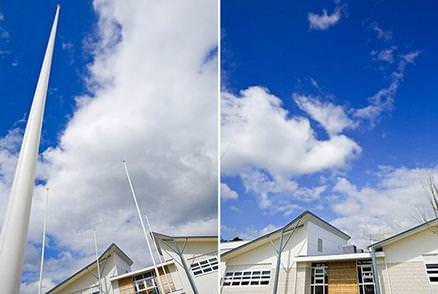 Thomas Becket Catholic School, Northampton
My passion for photography began with the purchase of my first camera at the age of 12.
Many years later I went on to graduate in Photographic Design and I have since gained over 14 years of commercial photographic experience working for many design/advertising professionals including: Toblerone, Cobra beer, ITV, Channel 4, The Streets, Penguin Books, Transworld, Hodder and Stoughton, ETP Publishing etc.
After spending 10 years living and working from London I have since moved to Northampton with my young family and set up a photography studio specialising commercial photographic practise.
By combining high quality photography with my unique creative approach I now enjoy helping local Northamptonshire businesses gain the creative edge over their competition.
I offer a full range of photographic services including photography for: Company Literature, Advertising, Press/PR, Web and Email Promotions.
From Pack Shots to more bespoke creative solutions, Andy approaches every brief with the same level of energy and enthusiasm. Services include:
A fully calibrated digital work flow, allowing clients to view their images at every stage of production including laptop viewing on location.
A traditional fully equipped Photographic Studio facility.
Mobile Studio offers clients with larger products the opportunity to enjoy studio levels of quality and control from their own premises.
A full range of Post-Production from Cut-outs (clipping paths) to more complex Retouching.
Online Proofing
1. Paste your unique url provided into your web browser
2. Browse your own interactive gallery to proof shots, simply tick the shots you love/leave feedback with your preferences
3. Finally click the email button to send your feedback straight back to the studio. All from the comfort of your own desk.
Commercial photographers covering Northampton, Kettering, Corby, Wellingborough and all of Northamptonshire.
Pictures
Ju JU Jellies, Northampton

KeenCut, Corby

Poplar Hotel, Northampton

AAH, Northampton
Pricing & Opening Times
Please see contact details below for a detailed quote.
Opening Times:
Normal office hours plus weekend by arrangement.
Other Information
Wedding Photography:

No

Portrait Photography:

No

Family Photography:

No

Commercial / Product Photography:

Yes

Event Photography:

No

Creative / Artist Photography:

No

Specialisms:

Product Photography, Pack Shots, Architectural Photography, Interior Photography

Schools Contracts:

No