St John's School
Porthcawl, South Wales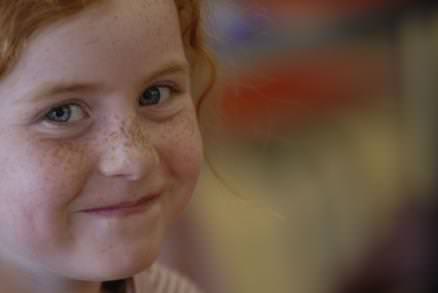 St John's is an independent school providing a first class academic education for boys and girls from the age of 2½ to 16 Years. The aims of the school are to encourage its pupils to realise fully all aspects of their individual potential and to respect personal, moral and religious values.
At St John's we welcome children of all abilities. Our small class sizes enable us to educate and motivate pupils individually. For each child we build on their individual strengths enabling them to achieve the highest level of success possible. Our results speak for themselves and consistently place St John's School at the forefront of academic achievement.
We believe that each child is an individual capable of great things, and we feel that it is very important for pupils to be happy and enjoy school. The Pre Prep department offers a stimulating and challenging curriculum that successfully combines high standards and the best of traditional and modern methods, a first class education.
We aim to develop high levels of attainment in literacy and numeracy; skills in observation, information seeking, posing questions and problem solving. Also important is the development of abilities to apply knowledge and skills and to work both independently and co-operatively.
Children will find our Prep Department at St John's an exciting and important stage in their education. The transition from the Pre Prep Department is made smoothly. New pupils to the school integrate well, finding a supportive, disciplined and caring environment in which to learn and flourish.
The curriculum is broad and balanced with pupils from the age of eight benefiting from specialist subject teaching. Pupils enjoy the experience of lessons in different departments of the school such as the Science and ICT laboratories and Art, and German are introduced at this early stage of a childs education. A regular pattern of homework is established with pupils being well prepared for progression to the Senior School and future success at GCSE.
Small classes allow for close individual attention. School examinations are held twice a Year and parents receive progress reports every half term. Parents are encouraged to become involved in their child's education through regular parents' meetings and invitations for school events.
Our pupils gain experience of a variety of sporting activities and enjoy representing the school at regular fixtures. All children enjoy the challenges of various competitions, both sporting and cultural, within the traditional House system. Musical talent is nurtured with opportunities for participation in instrumental lessons, the school choir, ensemble, bands and musical/drama productions. Pupils are encouraged to achieve the best academic standards and fulfil their potential in every way.
In Years 7-11 we follow a broad-based, balanced curriculum incorporating academic subjects, art music, games and PE. Small classes permit a high level of individual attention and support, which combined with close monitoring of progress provide pupils with outstanding GCSE results. Pupils will study 8-10 GCSE subjects; all pupils will be aiming for top grades across the curriculum.
We involve our pupils in a varied programme of educational and cultural trips, both local and abroad. Participation in the local community is developed through visitors and speakers to the school, and involvement in local projects and competitions. We provide a wide range of sporting activities and opportunities are a fortunate in having contact with both local schools and other independent schools for sporting fixtures and competitions. We are a busy and lively community.
We aim to educate the whole child by developing confidence, a sense of responsibility and self-worth. All pupils play a valued part in the school community, and are encouraged to develop their awareness of the wider world. A programme of Personal Social and Moral Education (PSME) is followed in all Years, and extended to include Careers and Citizenship guidance in Years 9 to 11. Discipline within the school is based upon clear expectations of behaviour linked to a pastoral framework. The small family atmosphere of the school enables us to give each pupil our close attention, with the support of parents, our partners in education.
Highlights
Exceptional GCSE results - 100% of pupils achieving 5 or more GCSEs at A*-C for sixth year in succession

Unique family atmosphere
Pricing & Opening Times
Please contact the school for up to date fee information
Opening Times:
8.15am - 5.30pm

Out of school hours care and Holiday Club available
Testimonials
"It makes us feel very proud at the end of Year 11 to see the wonderful young people who have developed under our care. Academic results are important, but even more important are the personalities and qualities of the pupils we've seen grow up. It's a privilege to be part of that." Teacher at St John's

Having reached the age of maturity and retirement I now have time for reflection. Many and varied have been my experiences in life and through all 'ups and downs' I look back over happy and fulfilled years. At the young age of ten I was privileged to attend St John's School, Porthcawl. For the next few years ahead I was to receive a good solid foundation both morally and spiritually. There is no doubt in my mind that the years that I spent at St John's School enabled me to have the qualities to give back to society a little of what the school gave me. St John's I thank you. Owen W Rayment (Pupil 1945 - 1948)

St John's School is a happy, safe, friendly and supportive environment where children whilst developing both academically and socially are nonetheless treated and respected as individuals. We have nothing but praise and respect for the teachers and staff at St John's School." Parent

"The education that our children receive at St John's is second to none but, more importantly for us, St John's has helped each of them, although very different, to achieve their full potential." Parent

"I like St John's because of the feeling of security and friendliness that envelopes my children when they walk through the school gate in the morning." Parent

"St John's - the best financial investment I could have made for my children." Parent

"The accessability of the teaching staff never failed to impress me, their door was always open and they made me feel that I could come and have a chat at any time." Parent of ex pupils

"We are fortunate enough to be able to give our children an unfair advantage ... we send them to St John's!" Parent



Other Information
Pupil Gender:

Co-educational

Day / Boarding:

Day

Religious Affiliation:

Interdenominational

Age Range:

2½ - 16

Curriculum(s) Followed:
Specialisms:

Talented & Gifted, Special Needs

Admission Policy:

Non-selective

Scholarships:

Yes

Facilities:

Sports, Science, School Transport

Number of Pupils:

150
Map & Directions
From the West:
Take J37 from the M4. Off the slip road take the third exit (right) and follow the A4229 to Porthcawl passing the Esso Petrol station and the Grove Golf Club. Continue along the A4229 until you reach Newton Nottage Roundabout. Take the first exit (left) and follow the A4106 towards Newton passing the speed camera and duck pond. At the next roundabout take the third exit (right) and then turn left after the bus stop at the roadsign indicating St John's Church into Clevis Crescent. Continue straight down Clevis Hill and turn left at the bottom into Church Street. Pass the Church on your right and the Jolly Sailor Public House on your left and continue towards a right-hand bend. The entrance to St John's School is on your left on the bend.

From the East:
Take J35 from the M4. Off the slip road take the first exit (left) and follow the A473 towards Porthcawl passing Waterton Retail Park. At the next roundabout take the second exit and join the A48 towards Porthcawl. Continue along the A48 passing Broadlands housing Estate and Laleston Car Sales on your right. At the Redhill roundabout take the first exit (left) onto the A4106 and continue towards Porthcawl until you reach Newton roundabout. Take the first exit (left) and then turn left after the bus stop at the roadsign indicating St John's Church into Clevis Crescent. Continue straight down Clevis Hill and turn left at the bottom into Church Street. Pass the Church on your right and the Jolly Sailor Public House on your left and continue towards a right-hand bend. The entrance to St John's School is on your left on the bend.

SAT NAV CF36 5SJ or CF 36 5NP

Nearest train station Bridgend (Swansea - Paddington line)