Fabulous Flowers
Oxford, Oxfordshire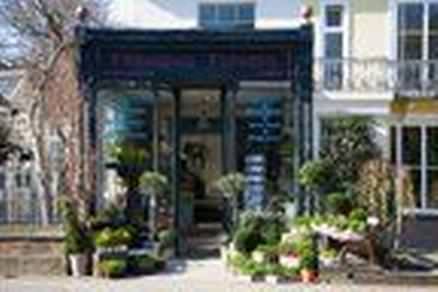 Fabulous Flowers Oxford
The Fabulous Flowers team are knowledgeable and passionate about flowers and floral art and excited by new trends in art, design and fashion.
Our philosophy is to provide a friendly welcoming environment for clients and by selecting the freshest flowers from the London markets we offer a wide range of top quality flowers creating bespoke designs to our customers requirements.
We regularly travel to Holland and other European cities in search of new products and ideas to keep us at the forefront of floral design.
Founded in 2004 by partners Gary Cooper and Matthew Taylor, Fabulous Flowers has now expanded with a new store and flower school in Oxford city alongside the first shop in Abingdon Oxfordshire.
We have built a reputation for creating glorious floristry at a fair price with the very highest levels of reliability to back it up.
The Fabulous Flowers Team pride ourselves on our individuality and attention to detail coupled with our excellent customer care and staff knowledge.
WE LIVE UP TO OUR NAME " FABULOUS FLOWERS"
Highlights
Fabulous Wedding and Event Flowers
Pictures
Fabulous Flowers Oxford

Matthew and Gary Owners of Fabulous Flowers
Pricing & Opening Times

Fabulous Bouquets and arrangements from £25.00

Opening Times:

Monday - Saturday 8:30 - 6:00
Other Information
Same Day Delivery:

Yes

Interflora:

No

Order Online:

Yes

Home Delivery:

Yes

Free Delivery:

No

National Delivery:

Yes
Map & Directions

Situation on Oxfords Babury Road and close to The Oxford Universities.