Permanent make up by Lucia
Cambridge, Cambridgeshire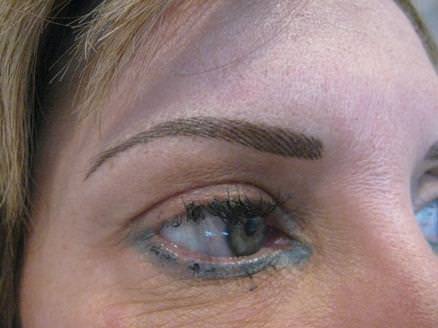 Eyebrows after
Lucia is a fully qualified beauty and make up specialist and have always been fascinated by the art of permanent make up; especially after experiencing the real benefits of permanent cosmetics by herself.
Lucia extensively trained with an international leader in permanent cosmetics, Nouveau Contour. Using the Nouveau Contour System allows her to achieve exquisite results of the highest standards.
Lucia's aim is to provide an exclusive, professional service for her clients. During the consultation, each client receives the following
An individual analysis, taking into account their skin tone, hair and eye colour.
The client's preferences are discussed regarding shape and colour.
What the client would like to achieve from the end result.
The client's satisfaction is the most important aspect of Lucia's work and she is extremely pleased when she knows that her work helped to successfully change or enhance the way a person looks and feels, for better.
Highlights
Skilled permanent make up artist
Pictures
Eyebrows before

eyebrows and lash enhancement before

Eyebrows and lash enhancement after

logo
Pricing & Opening Times
Price range from £100
Please contact Lucia for more details
Testimonials
Hi Lucia,
I would like to thank you for giving me back my confidence! I can walk around the house now and even answer the door, without a full face of make up on, without feeling like a gorgon.
No-one can tell I have permanent make up until they comment on 'what a nice shape my eyebrows are', and I may choose to tell them, and people tell me all the time 'what nice eyes I have', since you have defined them with permanent eyeliner.
You have a customer for life in me and I can't praise you highly enough.
Liz


Other Information
Facials:

No

Makeup:

No

Tanning:

No

Massage:

No

Nails:

No

Manicures / Pedicures:

No

Waxing:

No

Skin Care:

No

Toning Tables:

No

Specialisms:

Permanent make up
Map & Directions
The LXiR Spa Caruso is located in the city centre of Cambridge on Regent Street.