Keebledale House
Newcastle-upon-Tyne, Tyne and Wear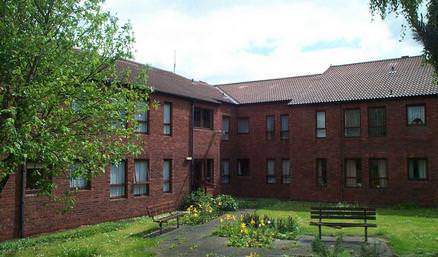 Keebledale is a warm and inviting scheme, situated in walkergate in the east end of Newcastle. It is close to local shops and amenities and is set in a quiet, secluded cul-de-sac away from the main road.
Parking facilities are provide for residents, staff and visitors.
The scheme consists of 23 self contained 1 bedroom flats which are a mix of double and single size. Each flat has its own lounge, kitchen, bedroom and bathroom.
The scheme has recently undergone an ambitious 'modern homes' program with all of the flats being renovated to a high standard, as well as a full renovation of all the communal spaces and corridors. Where before it was stuff and dark, it is now light airy and modern.
In addition to the renovation work, a brand new state of the art XT warden call system was installed in January 2009, which has greatly improved communication between tenants and staff and has made the morning call procedure much simpler, as well as increasing the safety of tenants. The scheme has its own spacious garden, which it is planned will be revitalised in summer 2009.
The tenants always provide a friendly welcome to visitors and YHN staff, and enjoy getting together for coffee mornings and bingo etc.
There is an non resident warden who works Monday to Friday from 7:30-16:00, and out of hours the scheme is covered by the community care alarm team and the mobile warden service.
Pricing & Opening Times

Rent varies depending on the size of flat, and benefits etc.
Opening Times:

Keebledale is open for general enquiries from 7:30-16:00 Monday to Friday. Just press the manager button on the door panel.

Access is gained through the front door panel which is linked to a door entry phone in each of the flats. Please call 01912 788 694 for enquiries and information after hours.
Other Information
Number of Units:

23

Shared, Secure Entrance:

Yes

Residents' Lounge:

Yes

Residents' Laundry:

Yes

Guest Facilities:

Currently no guest facilities

Social Events:

Yes

Local Authority Registered With:

Your Homes Newcastle

Registration Type:
Emergency Pull Cords Installed:

Yes

Resident Supervisor:

No
Contact This Business
Use the buttons below to contact this business:
Map & Directions
Keebledale can be accessed from the center of newcastle by following signs for Walker from the A167 central motor way, following the A193 new bridge street, going over byker bridge, exiting at the intersection roundabout of the A187, A193 and the B1313 and following the A187 (Fossway) until you reach the third set of traffic lights where you will turn right and then take your next right.

We are at the end of the road.