Windsor Security
Bradford, West Yorkshire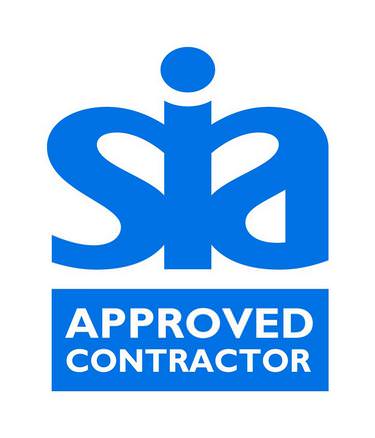 Windsor Security Limited are an SIA ACS Accredited company committed to providing a professional security service throughout the Yorkshire region.
With 18 years experience in the security industry we are well placed to provide the correct security solution to your requirements and budget, 24 hours a day 365 days a year.
With the provision of S.I.A licensed security personnel from our HQ in Bradford, we cater for long or short term contracts.
This ranges from a friendly face on reception to a 3am alarm activation call-out.
Our highly trained security staff can provide the correct personnel skills needed to match the security requirements of each individual business.
Highlights
Security Industry Authority Approved Contractor (SIA ACS)
Pricing & Opening Times
Opening Times:
Open 24 hours
Testimonials
Customer Testimonials

"Windsor Security has provided a first class service on our construction sites. In particular, Neil Windsor offers a very pro active response to late requests for additional guards, and to resolve any issues that arise on site. I would have no hesitation in recommending Windsor Security."

Dave Suthers
Contracts Manager
Richardson Projects Ltd


"Windsor Secuirty provides a consistently reliable and high quality professional service. They are able to respond rapidly to urgent requests for guards at next to no notice. Neil in particular offers a very hands on service and his guards are trustworthy, reliable and courteous. After poor experiences with other firms I would have no hesitation in recommending Windsor Security."

Andrew Lumb
Director
Orion Homes


"We have found Windsor Security to be highly professional, competitive and reliable. The personal service provided by Neil and the team is second to none and I would not hesitate to recommend them for any security requirements."

John Duffey
Commercial Director
Triton Construction Limited


"We have found Windsor Security to be extremely professional and efficient during the contract often acting on their own initiative and going beyond their expected remit on many occasions. They are very competitive in price and in the Managing Director Neil Windsor he provides a hands on 100% service at all times. I would have no hesitation in recommending them to others."

Ashley Bickler
Hilmar Land & Investment


"The electricity substation we were working at had a chequered site security history. Since teaming up with Windsor Security we have experienced zero security incidents. This quickly summarises our objective but does not bring to light the excellent quality and professional service we have received by Windsor Security which was also observed by our client. We were always met with a 'can do' attitude at both site and management level and this lead to the successful installation of a high risk 132kV cabling project."

Craig Thomson
Project Manager - EHV Projects
Alfred McAlpine Infrastructure Services



"I would have no hesitation in recommending Windsor Security to potential customers due to their professional approach to work,which was outstanding.They constantly achieved a high standard of service for the duration of the contract and conducted themselves in a highly professional manner.Alfred McAlpine PLC look forward to working with them again in the near future."

Anthony Fulwell
Site Manager - West Melton 132/KV Substation
Alfred McAlpine Infrastructure Services


"Since using Windsor Security we have been impressed by the quality and training of the security officers and the management support provided by Neil Windsor. We have used several security companies in the past and Windsor Security is the only one we would feel comfortable about recommending to others."

Andrew Robertson
Property Director
Bradford Chamber of Commerce

Back to top


"Windsor Security have always been extremely responsive to our needs and demands. We wouldn't hesitate to recommend their services."

Chris Furness
Facility Manager
Macfarlane Transport Holdings

Back to top


"Windsor Security have shown a professional approach to our security needs on various short term contracts for our Huddersfield business. This has been accompanied by a helpful response in finding the right security on fast turnaround, with the correct guidance as to providing a full service to our company."

Paul Stead
Howarth Timber Engineering

Back to top


"I am very happy to recommend Windsor Security. Since starting to provide our site security they have proved to be a reliable and professional organisation."

Tony Holdich
Business Manager
Newlands Community Association

Back to top


"I am more than happy to introduce and recommend Windsor Security. Since they took over our site security they have proved to be a reliable and professional organisation. They have demonstrated a high commitment to training their staff and to achieving good customer service."

Bill Smith
B&W Group



Other Information
Professional Body Membership:

Safecontractor and Chas

Intruder Alarms:

Yes

Fire Alarms:

Yes

CCTV:

Yes

Access Control:

Yes

Night Watchmen:

Yes

Security Guards / Door Staff:

Manned Security

Personal Security:

Yes

Event Security:

Yes

Guard Dogs:

Yes
Contact This Business
Use the buttons below to contact this business: