Paxton Associates
Royal Tunbridge Wells, Kent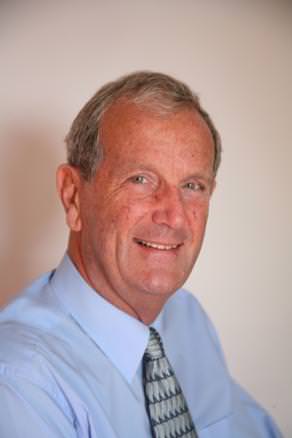 Martin Greensted
Welcome to Paxton Associates
We love helping people achieve their dreams by planning, finding and setting up the best and most suitable mortgage for them at every stage of their life. Talk to us and we'll help you find a great mortgage. What's more, we'll put a smile on your face and a leap in your step as we go.
Is this what you are looking for?
* A very experienced and easy to talk to independent and professional mortgage adviser
* The best mortgage for your needs, sourced thousands of different mortgage products
* Minimal time commitment, and freedom from form filling
* Ability to contact us at any time by any means: phone, text, email, fax or post - or meet up if you prefer (day, evening or weekend)
* Speed, efficiency, and a mortgage cost within your budget
* More time to get on with your life
Well, that's exactly what we do - and we would love to do it for you. Contact us now (see contact details section below) for a free initial assessment.
How do we work?
Before we start working for you it's vital we understand your circumstances, what you need and your future plans. This means we can design your mortgage to fit snugly with your needs. We call this a factfind.
After we've done our factfind, we scour the market for the best deal for you. We put the options we have found to you in full but straightforward language and give you our recommendation as to the one you should take. At this stage we let you know of any fee we will charge to manage your application to a successful conclusion.
We strongly believe in helping our clients achieve secure mortgages, so together we will carefully consider affordability and the risks involved - such as interest rate changes and protection - in case anything happens to you or to the house. Our recommendation covers not only the mortgage but also insurance protection.
Decisions made, we take care of everything for you. All the paperwork, and all the chasing until the lender's and insurer's offers are received and checked, and the legal work is done to get the mortgage in place.
Highlights
Executives and Business Owners

Equity Release
Pictures
our logo
Pricing & Opening Times
Free initial assessment.

For full service, fee assessed on case needs from Nil to maximum £495, due on offer, payable on completion or withdrawal.
Opening Times:
Open all hours.
By appointment or take your chances saturdays pm or sundays
Testimonials
"Philippa did an excellent job in arranging my mortgage. She was very professional and the service was excellent. Paxtons helped me to buy my dream house and I would definitely recommend them" - Nicky Curd

"I have used Paxtons twice before and each time have dealt with different staff who were always friendly. Paxtons are easy to deal with, they kept in touch all the time and I am extremely happy with the service received"- Annie Oakley

"Mike is excellent, he has always helped uswe always go to him as we trust him 100%. Gets it, sorts it, deals with it." - Glen and Karen Wells, Seddlescombe

"We truly didn't believe we could be home-owners before we met Tracie. Thank you for your advice, guidance, reassurance and friendship. We will recommend you to our friends if they are ever looking into a mortgage" - Mr and Mrs Elphick

"I think Philippa is brilliant - we spoke and emailed regularly and I found her very easy to get hold of. This personal service fitted in very well with my lifestyle and I know we got a very good deal with no problems at all." - Client from Stirling, Scotland

"I hate all this stuff, loads and loads of details about my personal matters, forms to fill and paperwork all over the place - but I do want a good mortgage, it costs a lot of my money. A friend recommended me to Martin and he took the weight off my shoulders. He made it so much simpler, explained everything clearly and did all the paperwork. I would not hesitate to tell anyone who wanted a quick and efficient service the name Paxton Associates - "the" complete mortgage service...." - Mark Hall


Other Information
FSA Reference Number:

300341

Broker Type:

Independent

Companies Represented (if tied):
Insurance Cover:

Yes

Valuations Arranged:

No

Investment Advice:

No

Home Visits:

Yes

Annual Reviews:

Yes
Map & Directions
Home visits or phone, emeil, SMS or whatever contact suits the client