Gold Mortgage Services Ltd
Dundee, Angus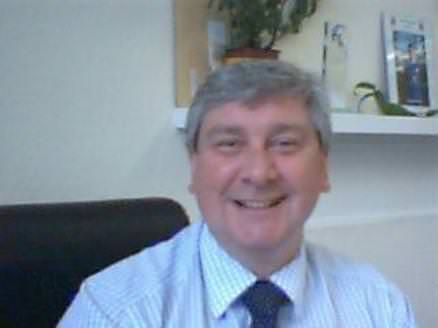 Director
Here at Gold Mortgage Services (GMS) we pride ourselves on treating customers fairly and being able to offer you a wide spectrum of finacial services through third party networking.
We know the fiancial world is ever changing and changing quicker all the time.
People used to like the one-stop shop but now feel they want to look around to see what else is available "out there".
With our very selective networking we can provide the best of what is "out there" within a one-stop shop.
In this rapidly changing environment GMS has become a member of Mortgage Advice Partnership Ltd (MAP) to help provide the different and new products you, the market, demands and requires. Through MAP and third party networking we can offer you solutions to:
Personal Finance
Mortgages
Insurance
Overseas Property
Investments
Pension.
When you want a mortgage you will also need a surveyor, a conveyancer and probably insurances. These insurances may need to be placed in Trust and you may wish to write a Will. GMS, your one-stop can arrange for advice or service in all of these ares for you.
Within MAP, GMS is also an Appointed Representative of Home of Choice (HoC). This is a relatively new and, currently, the fastest growing Mortgage Adviser Network in the UK. HoC helps us deal with the legal and regulatory changes within the mortgage and protection industry in order that we offer you best advice and treat you fairly.
We offer whole of market mortgage advice with a very selective panel providing associated protection plans and Business insurance.
We provide Trust advice where required and can arrange for Will writing to ensure the benfits of your protection planning provides for those you want to protect when you want to protect them.
Behind GMS, your one-stop contact there is an army of people ready to help ensure you get teated fairly.
GMS and HoC are regulated by the FSA. Some of the products mentioned above are not regulated by the FSA.
HoC is not responsible for products or advice obtained from a third party.
Pictures
logo
Pricing & Opening Times
Advice is free. However, some mortgage applications may not be mainstream and could result in a fee which could be as much as but no more than 2% of the amount borrowed.
Opening Times:
9am-5pm Monday to Friday
Evenings and weekends by appointment.

Other Information
FSA Reference Number:

434788

Broker Type:

Tied

Companies Represented (if tied):

Appointed Representative of Home of Choice

Insurance Cover:

Yes

Valuations Arranged:

Yes

Investment Advice:

Yes

Home Visits:

Yes

Annual Reviews:

Yes
Map & Directions
Nearest parking is the Wellgate Shopping Centre. From there keep right out of the lower exit and you are on Panmure Street. We are one floor up in number 6 before the pedestrian crossing.