Lifestyle Mortgages
Reading, Berkshire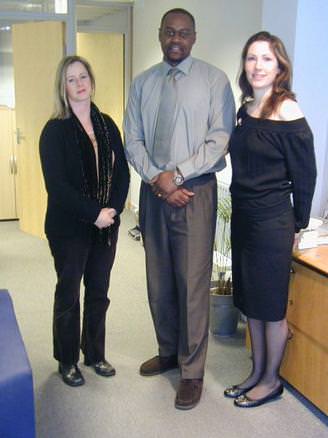 Lifestyle Mortgages was established at the beginning of 1999. From the beginning we have made it our mission to offer a personal and bespoke service to applicants. We provide the service that the lenders have forgotten about even though we are selling their products.
First and foremost we listen to the client and establish what it is that they are trying to acheive. Not everybody can be shoe-horned into the same deal. We offer clients the chance of a home visit, a trip into the office, or it can all be done by post or Email if preferred. Our service extends to filling out the application forms with the client if required, progressing the case as it goes along, and even helping clients fill out solicitors paperwork on the way to completion if they get a bit stuck. Above and beyond the call of duty we have even given a client a lift to the airport after taking up his time with a mortgage application which he wanted moving along whilst he was sunning himself on a beach.
We have only one blank document in this office and that's the complaints register. In almost ten years of trading we have not had a single complaint. We have completed in the region of 1,000 mortgages and our biggest client has over forty buy to let mortgages arranged through us. We also have residential clients who have been with us through four or five mortgages over ten years.
We also procide a mortgage review service and regular updates of the market place. We keep clients updated,usually by Email of whats going on in the market place, and sometimes those updates definitely reflect the opinions of the management. The review service lets people know when their mortgage benefit period is coming to an end and what schemes are available at that time. It's surprising how many people dont seem to be aware until their payment changes alledgedly without warning. If we are short of general information we may even send the odd joke out to clients, vetted by the management of course.
In summing up, we are well aware that this is a job that has to be done right and done professionally. After all we are dealing with what can be the largest transaction of a persons life. However, we try as hard as possible to keep things clear, fair and simple. But it doesnt mean we can't have a laugh with our clients along the way.
Highlights
Always putting the client first

Always try to answer phones. No monotonous queueing systems
Pricing & Opening Times
We do not charge brokerage fees except in very exceptional circumstances. We are paid by the lenders on completion.

We may charge a fee on commercial applications as these can be much more in depth and time consuming.
Opening Times:
We are open from 9.00 am till 6.00 pm five days a week
and from 10.00am till 4.00 pm Saturdays.

Appointments are available anytime even outside of these hours as long as its by appointment, in the home or at our office.
Testimonials
Hi Phillip and Jackie

Just to say a HUGE THANK YOU for everything you've done to set up my mortgage and take away a lot of the worry.
Meant to contact you over the weekend but as you can imagine I was a bit busy (and very excited) and had to go to IKEA!!
I will certainly recommend you to friends and family who may need advice in the future.

Thanks again

Regards

Carolyn :)



Other Information
FSA Reference Number:

300755

Broker Type:

Independent

Companies Represented (if tied):
Insurance Cover:

Yes

Valuations Arranged:

Yes

Investment Advice:

No

Home Visits:

Yes

Annual Reviews:

Yes
Map & Directions
We are located in Caversham which is a suburb of Reading.

In most cases it is not necessary to negotiate Reading town centre. There is a car park approximately one hndred yards from the office and the bus stop is outside of our door. Reading mailnline station is a 15 minute walk away or about three minutes by cab.

We can Email or fax directions to anybody who requires it.