Humberside Hypnotherapy Practice
Kingston upon Hull, East Yorkshire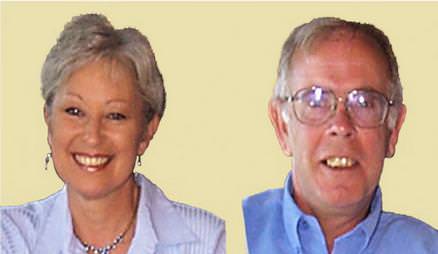 Hypnotherapists
Humberside Hypnotherapy Practice is a husband and wife team who have been practising Clinical Hypnotherapy on a professional business basis since 2003.
We both qualified in Clinical Hypnotherapy with the Northern School of Hypnotherapy and both hold the Diploma in Clinical Hypnotherapy and Advanced Certificate in Clinical Hypnotherapy.
We are fully insured with Professional Liability Insurance.
We provide Clinical Hypnotherapy in a warm cosy and relaxing atmosphere, the essence of providing the conditions suitable for successful therapy.
Our fee structure being affordable for most pockets.
These are just some of the problems and conditions that can be treated with Hypnotherapy: - Addictions, Anorexia, Bed wetting, Compulsive spending, Exam Nerves, Fears and Phobias, Regression, Smoking Cessation and Weight Loss.
For the full list of conditions that we treat please see our link above or the contact details below.
Please feel free to contact us book an appointment or to enquire about our fees.
You may also contact us to ask for more information about "How Hypnotherapy Can Help You."
Pricing & Opening Times
For Smoking one session is usually suffice and lasts approximately 1½ to 2 hours and our fee is £60.00.
We, however understand there can be external issues which may effect you after your session.
Therefore if in the first month you start to smoke again, we offer a free booster session.

For other problems the first session also lasts approximately 1½ to 2 hours and our fee is also £60.00.
Further sessions which may be necessary last approximately 1 to 1½ hours for which our fee is £40.00.
Opening Times:
Mon - Fri: - 10.00am to 7.00pm
Other Information
Hypnotherapy Register Member:

No

GHR Member:

No

Other Memberships:

NAPCH, Hypnotic World,

Hypnotherapy Qualifications:

Mr John R Twidale Dip. Hyp. - Adv. Cert., M.N.A.P.C.H. Mrs Norah Twidale Dip. Hyp. - Adv. Cert., M.N.A.P.C.H.

Clinical Hypnotherapist:

Yes

Counselling:
Specialisms: