East End School of Motoring
Dundee, Angus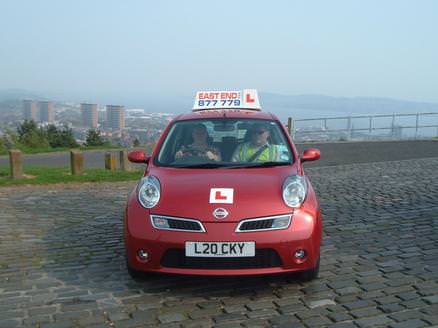 tuition car
I have been an Approved Driving Instructor for nearly 4 decades and still have great enthusiasm for the job. I am now well into teaching the children of my original pupils and indeed ALL of my pupils have been referred to me either by my ex pupils or other ADIs.
I have taught Deaf pupils and amputees to drive with great success.
I change my car every 12 months, sometimes sooner so there is much less risk of breakdowns.
Gift vouchers are available for birthdays,Christmas etc. Refresher, Motorway and Pass Plus are all catered for. Good honest advice is given as to the pupils progress or even suitability whether to change to automatic depending on level of aptitude and/or degree of difficulty in the task of DRIVING.
Highlights
Utterly Reliable

I try to make lessons enjoyable
Pricing & Opening Times
Opening Times:

Mon to Thur 9:30am to 9:00pm
Fri 9:30am to 7:00pm
Sat 9:30am to 2:00pm
Other Information
Member of Association:

Driving Instructors Scotland Confederation

Booking Online:

No

Number of Instructors:

1

Fleet Training:

No

Gift Vouchers:

Yes

Car Instruction:

Yes

Motorcycle Instruction:

No

HGV Training:

No

PSV Training:

No

Advanced Driver Training:

No