Whole Tooth Dental Practice
Leighton Buzzard, Bedfordshire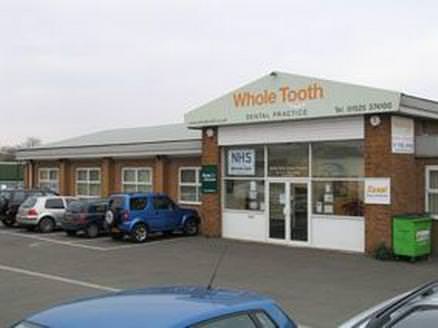 front
Quality affordable dentistry, based on prevention.
Spacious, comfortable modern premises with our own free parking directly outside.
Fully computerised, with digital x rays.
All 4 of our dentists have experience with nervous patients, and will will take the time to explain all aspects of your treatment.
We offer a membership plan for our adult patients, and offer NHS treatment for our child patients.
We have dental hygienists, to help look after your teeth for life.
Currently, we have a promotion on tooth whitening - only £190 for professional tray whitening.
We have been using this method for over 15 years, and it has been proven not to harm teeth, and the whitening lasts longer, with the ability to boost at home, as required.
We offer white fillings, Tooth Whitening, crowns, bridges, and cosmetic dentistry.
Please feel free to phone our friendly reception team,see contact details below, or even just drop in for a chat.
If required, we can also offer a free of charge consultation, so that you can meet the dentist.
Highlights
Tooth Whitening

Spacious,modern with free parking
Pictures
logo
Pricing & Opening Times
Membership plans from £6.95 per month.
Opening Times:
Mon - 9.00 to 5.00
Tue - 9.00 to 5.00
Wed - 9.00 to 5.00
Thu - 9.00 to 7.00
Fri - 9.00 to 5.00
Sat - 9.00 to 1.00
Other Information
NHS Patients:

Yes

Number of Dentists:

4

Cosmetic Dentistry:

Yes

Dental Hygienist Available:

Yes

Emergency Service:

Yes

Dental Insurance Schemes:

Whole Tooth plan

New Patient Acceptance:

yes
Map & Directions
LU7 4SZ
On the Roundabout on Grovebury road, Leighton Buzzard