Castle Park Dental Care
Cottingham, East Yorkshire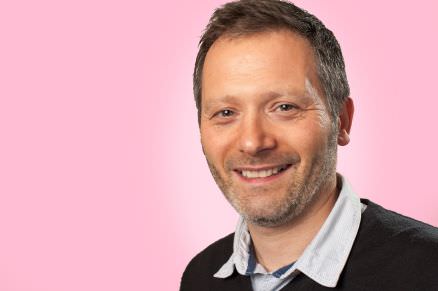 Chris 'Dr Smile Maker' Branfield
Announcing Life Changing Dentistry Exclusive To Cottingham - Proven Fact. Treat yourself to the Castle Park Experience. A Fresh Approach To The Gentle Art Of Dentistry. Total Dental Well-being, Cosmetic Dentistry, Tooth whitening, Dental Implants, Beautiful Natural Dentures,Fast Tooth Straightening,all in Cottingham, East Yorkshire Near Hull. Free parking just outside, all ground floor.
Our patients say it best ....
"The treatment was totally pain-free and Chris and his team were reassuring throughout the whole process. It is the best money I have ever spent and cannot believe the difference it has made to my life." S. Popplewell, Cottingham.
"I Can Now Eat And Enjoy Life Again" R. Baker, York.
"I am absolutely delighted to have my smile and confidence back"
It was the best decision I have made for years. At every stage of the treatment Chris was gentle and caring and now having finished my treatment I am absolutely delighted to have my smile and confidence back. I can very definitely recommend that anyone thinking of going down this road – go with Chris he is my hero!" L. Fearnhead, Cottingham.
Chris Branfield, principal dentist, originally hails from Chorley, Lancashire, the son of a bricklayer. He graduated from Leeds University Dental School in 1992. Since then he has invested heavily in his postgraduate education and has trained under some of the best dentists in this country and the rest of the world. He has developed the Branfield 7 Step Smile Maker System of Dentistry. Chris is committed to the total wellbeing of his patients and has a special interest in tooth replacement therapy and dental rehabilitation with dental implants, especially for those who struggle and SUFFER with dentures. Chris has lived and worked in the East Riding since 1994. He married Fran in 1995 and has 2 children, Edward and Harriet. Both Chris and Edward support Hull City at the KC stadium. Chris is BDA Hull and East Riding section committee member.He takes referrals from dentists for implants,cosmetic and complex dentistry. He treats other dentists and their family members and is happy for your dentist to refer you. As you can see Chris is a dentist's dentist. You are guaranteed a warm Castle Park welcome.
"I cannot praise this practice enough for the kind and gentle treatment I received and the help in overcoming my fear. They are a very professional team and I will recommend them to everyone" Carol Hookem, Cottingham
Call now for your Castle Park 7 Step Smile Over System Examination that includes a full, comprehensive oral MOT including listening to your concerns, wants and needs, gum health screen, oral cancer screen (checking glands and lining of mouth), jaw joint and muscles and of course your teeth.
Not just a 30 second glance and off you go but a real examination followed by a discussion about how we can help if required.
Any required treatments will be individually tailored to your wants, philosophies and of course budget. The complete service and dental experience. We love to get to know our patients as this gives the best kind of care.
Angela Coates is our hygienist at the practice and she also works part time at a specialist periodontal (gum health) practice in York.
Visit our website for more info,offers and to contact us with an enquiry and claim your *free initial consultation and report.
Call us! (see contact details section below)
A very warm CASTLE PARK welcome awaits you
*for implants and cosmetic dentistry
Highlights
Life Changing Results With Dental Implants

Confidence boosting, cosmetic dentistry and rapid tooth straightening
Pricing & Opening Times
Please contact the practice about your individual dental needs and request a practice information pack to be sent to you.
Opening Times:
Appointment for busy people
Mon: 9am - 7pm
Tues: 9am - 5pm
Wed: 9am - 6pm
Thurs: 8.15 - 5pm
Fri: 9am - 5pm
Other Information
NHS Patients:

No

Number of Dentists:

2

Cosmetic Dentistry:

Yes

Dental Hygienist Available:

Yes

Emergency Service:

Yes

Dental Insurance Schemes:

Denplan

New Patient Acceptance:

A Warm Castle Park Welcome Awaits
Map & Directions
From the A164 turn down Castle Road past Castle Hill Hospital. Continue down the Castle Road until you reach number 28. We are a detached building set slightly back from the road and with ample car parking just outside.