Aroma Cleaning
Hinckley, Leicestershire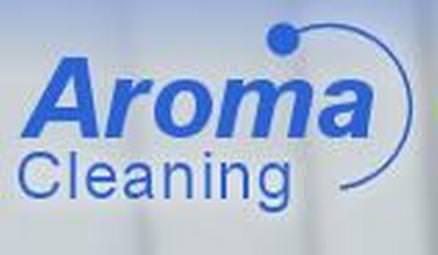 Aroma Cleaning part of the Aroma Group has many years experience in maintaining a wide range of traditional and modern working premises. We can be relied upon to carry out cleaning services required with care and pride, ensuring both you and your visitors will be suitably impressed. Established in 2003, Aroma Cleaning is a leading independent commercial cleaning provider, of cleaning equipment and services.
All our 308 staff undertake a rigid training program and are fully trained, insured and security vetted prior to being allocated their duties, we also provide all our cleaning operatives with clean presentable uniforms and photo identity badges.
Whether it be office cleaning, shopping centre cleaning, retail cleaning, kitchen cleaning, school cleaning, void property clearing and cleaning, industrial cleaning, or floor cleaning through a daily cleaning service, our Commercial Managers have the capability to attend to your enquiry through strategic planning, KPI's, and continual assessments.
In addition to your nominated staff we provide assurance of reliability through mobile support units. We focus our 308 employees around our clients objectives, client satisfaction coupled with business retention is our preferred measure of success.
We focus on managing multi site contracts, with innovotive operational technology which include a 24 Hour helpdesk, a dedicated Commercial Cleaning Account Manager and backed by an expereinced administrative functional team.
Free quotations and friendly advice from experts just call your local branch or complete our send us an email.
Our staff tracker system was formed with the goal of delivering flexible and comprehensive time and attendance systems for the cleaning industry and facility management.
Staff Tracker ensures that whilst our staff that are out of sight, they are never out of mind. Our system is supported remotely and is easy to access via the web from any PC and from any phone in the world. Management reports can be formulated with the data you want, when you want and how you want it.
We reduce the amount of time needed to prepare timesheets for payroll. We have improved overall workforce management, minimise errors, help track and manage labour expenses and enhance our performance of employees. With our understanding for the nature of the market and industry, we offer a scale able solution whereby you can adjust the number of users on your system and the cost will change accordingly. Our systems flexibility allows us to cater for 10 - 10,000+ users with no calls being bounced.
Highlights
Nationwide commercial & industrial cleaning services at cost effective prices.
Pricing & Opening Times
Opening Times:
Office Opening Hours:
Monday: 8am - 6pm
Tuesday: 8am - 6pm
Wednesday: 8am - 6pm
Thursday: 8am - 6pm
Friday: 8am - 6pm
Saturday: 9am - 1pm
Sunday: By appointment

These are just the office opening hours. Cleaning times are agreed between our clients and oursleves, depending on each others commitments.
Other Information
Domestic Cleaning:

No

Non-Domestic Premises Cleaned:

Commercial, Industrial, Retail

Daily Cleaning:

Yes

Window Cleaning:

Yes

Computer Cleaning:

No

One-off Cleans:

Yes

Floor & Carpet Cleaning:

No

Upholstery Cleaning:

No
Map & Directions
At the M69 roundabout take the exit onto Rugby Road - B4109 (signposted Hinckley). At the roundabout take to 2nd exit onto Rugby Road - B4109. Turn right onto Coventry Road for approx. 1 mile with Taragon Business Park on your right.