Grahams Aerial Services
Norwich, Norfolk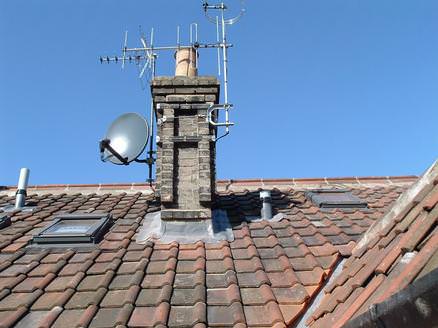 IRS Nch
Grahams Aerial Services is a sole proprietor business operated by Brian Graham. Established 1979.
Registered digital installer (Get me digital) membership no. 18266281
The business is located in Sprowston, North Norwich and offers a genuine, very competitively priced aerial installation and repair service. Free estimates are offered in the Norwich area.
A typical television aerial installation is £95.00p (no vat) ( Inc -Lte optimised aerial, galvanised bracketry and lashing kit etc)
Multi point extensions and systems fitted.
Sky and BBC freesat dish installation and repair service offered
(Sorry just Sky and Freesat, other satellite systems not undertaken).
Aerials and amplifiers supplied for DIY
P/liability insurance and a clear CRD available for inspection if required.
Grahams are pleased to be the preferred fitters for some local companies and would consider fitting for other, reputable, companies, all details etc. would remain confidential.
Please call, details below, if any further information required
Pictures
IRS Wells

IRS system Nch
Other Information
TV Aerials:

Yes - Digital

Radio Aerials:

No

Freeview:

Yes

Satellite Services:

Yes

Multi-room TV Networks:

Yes

Installation Service:

Yes

Repair Service:

Yes

Type of Client:

Domestic & Commercial